NO RSVP REQUIRED

• FREE LEGAL ADVICE

Jewish Sauce Boss is excited to have a partner in Sunnyside* and SEED by Cresco Labs as we work alongside CDM Law and PKN Law to educate and relieve those who have been affected by the unjust war on cannabis.

Our new Walk-Up Pardon & Expedited Expungement monthly event series, happening July 26th and August 23rd from 7-9pm on The Deck of Farmer's Keep (10 S. 20th Street, Philadelphia, PA), will work to alleviate previous criminal records and non-violent cannabis convictions.

Custom programming will help educate attendees on the new expedited cannabis expungement and pardon laws that are sweeping the State of Pennsylvania and the country as a part of the evolving medical cannabis programs and reform of The Controlled Substances Act.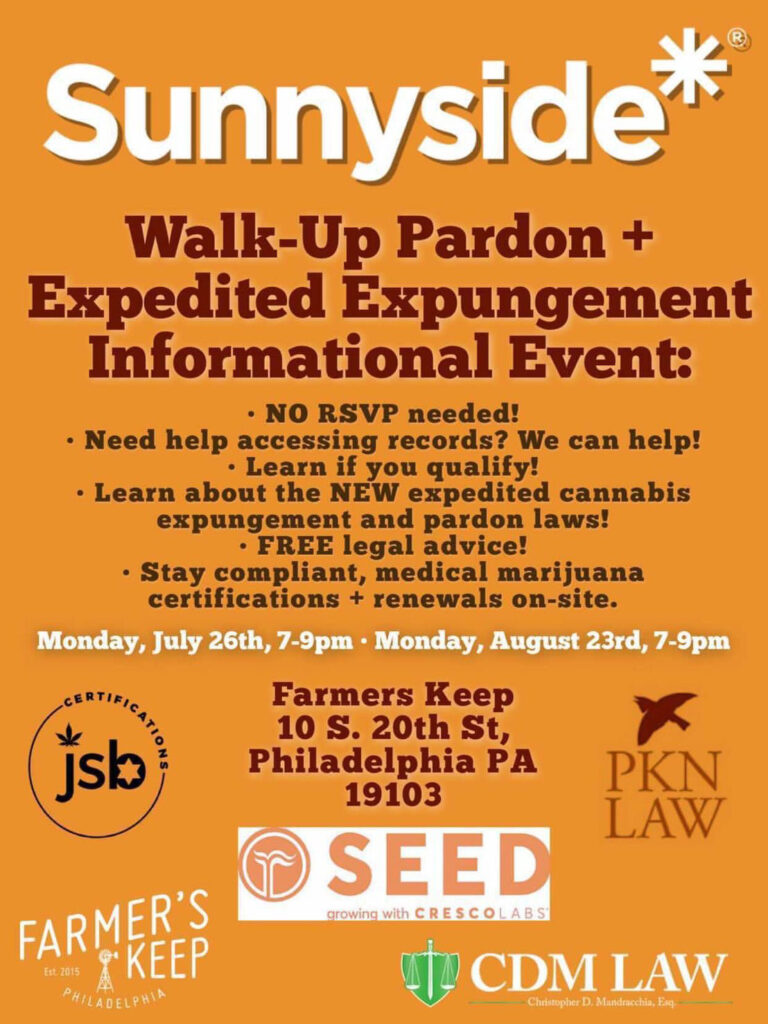 ---
No RSVP is required to attend this event, however, if you have any questions or require any additional support please do not hesitate to email us directly at [email protected].