Jewish Sauce Boss is an independent new-media lifestyle platform solely dedicated to reversing the stigma plaguing the international cannabis space.
It was in 2017 when Will Edelstein decided to pair his personal passion and expansive knowledge of marijuana to help to grow the industry. "It was the stigma," he says, "That really motivated me to do whatever I could to bring this incredible plant out of the shadows." He coined the name Jewish Sauce Boss, brought it to social media and quickly rose as one of the most outspoken local activists in the Philadelphia area and, later, the national landscape. And still serves as a nod to the fearless, potent determination to which Edelstein has continued to pursue his purpose.
At its core, JewishSauceBoss.com is a community for those all around the world looking to share, discover, and grow their experiences, trades, and passions that involve cannabis. It's here that we give a platform and signature voice to motivational, inspirational, and informative content—through positive messaging and a friendly tone.
Today, the Jewish Sauce Boss continues to forge a name for himself as a thought-leader, innovator, and content creator with deep roots in cannapreneurial venture.
Edelstein knows the power that cannabis has to change the lives of billions around the world by delivering better health and a stronger sense of happiness. And he believes in the truth that our individual stories of experience, remedy, and change are what will get us there. It's there that we find inspiration and permission to connect, heal, laugh, learn, and grow. Together.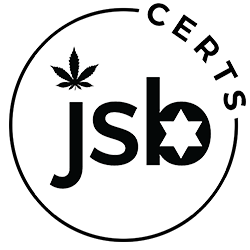 Founded in 2019, JSB Certifications began completely out of demand as a community initiative to educate and facilitate individual access to the Pennsylvania Medical Marijuana Patient Program. In 2020, the platform went digital with the global consumption of the Covid-19 pandemic; making it easier than ever for hundreds of thousands of potential patients to gain access and entrance into the program.